6 Powerful Benefits of Local SEO for Small Businesses
A Blog Dedicated to Inform & Educate The Local Business Owner
What Kind of Small Businesses Need Local SEO?
Every small business aims to grow, and online can do that best through SEO and digital marketing.
If the said enterprise is locally dependent for its clientele, then Local SEO for small businesses is the way to go.
Allow me to explain.
The modern landscape is such that most local customers head to Google to discover which shops to visit nearby.
According to a recent Google Consumer Insights study, "76% of people who search on their smartphones for something nearby visit a business within a day."
From restaurants to local doctor's offices, online visibility is the key to gaining the awareness and trust of your local audience.
However, mastering your service, product, and customer journey keywords is only the beginning.
Local SEO is the single best way to make sure that all your marketing efforts target those who are most likely to become your customers: your neighbors.
What is Local SEO?
Local SEO is an SEO strategy focused on optimizing your website and business to appear higher in local search results on major search engines such as Google, Bing, and Yahoo!
It is the art of connecting your content with your location.
Any business with a physical location that customers can visit or that serves a geographic area can benefit from local SEO.
Local Service Areas
Every local business has a service area.
For some, it's a single neighborhood. For others, it's a 100-mile stretch across multiple counties. however, your services are not useful to those currently outside of that area, no matter how delightful or well-informed.
Because most of us use mobile devices, Google's local search algorithm focuses on the geographic location of the searcher and their proximity to the relevant businesses that can satisfy their current need.
Local SEO allows you to appear in the most relevant map searches, "near me" searches, and location-specific searches (ex: travelers planning a trip in your area).
You can focus your organic SEO, optimize your PPC, and get the attention of those in neighborhoods surrounding your business.
Today, we're spotlighting six advantages of local SEO for small businesses.
Six Benefits of Local SEO for Small Businesses
Local SEO strategies can pack a real punch for a small local business. They can refine your marketing efforts and PPC spending. Your views on conversions will inevitably focus on locals who can convert, and you may also enjoy the inspiration to integrate your online content with community news.
What are the real benefits of implementing a local SEO strategy for small local businesses?
Raise Awareness Among Local Shoppers
Local SEO's primary advantage is raising awareness among your local shoppers.
A local business' potential customers are limited to those within their service area or a reasonable customer driving distance. Only those within that range can choose to convert, no matter how much they like your content or respond to your marketing efforts.
When you focus your SEO efforts on local regions, you increase your visibility to local shoppers.
Those seeking on Google to find where to eat next, where to get local supplies, or things to and services in the region are more likely to see your business front and center.
This is also true of those searching for answers to questions known by their browser or keywords used to be in your region.
Increase Visibility on Google Maps & The Local 3-Pack
In the modern age, if you're not on Google Maps, then you don't exist.
Very few people will turn for a road sign alone, and many shop with their phones in hand, comparing prices and exploring their business page to combine the real and digital experience.
Local SEO includes focused methods to make your business more visible on Google Maps.
Google Maps results are based on proximity, relevancy and prominence. Google uses local SEO factors to determine the relevancy of businesses with a local pin and a linked website on their Google Business Profile (previously Google My Business).
Focusing on local SEO increases your ranking and visibility in Google Maps results.
Win Business Away from Third-Party Platforms
Many local businesses work through third-party platforms and providers like UberEATS, Instacart, and more. Businesses do this to access these platforms' audiences but pay a hefty commission.
The more direct orders you win – orders made through your website and app instead of through a third party, the more revenue you generate from each order and the more strongly you can connect to your direct clients.
By boosting your visibility and page ranking with local SEO for small businesses, you are more likely to win direct orders instead of having locals discover your brand and then consistently order through a third-party platform.
Get More Positive Reviews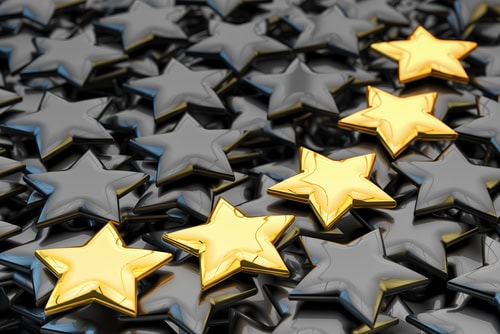 Want more positive reviews for your local business? Everybody does. Local SEO that appeals directly to the tastes and needs of local residents can help to build a stronger connection with your clients.
Customers are more likely to leave a positive review if they feel that your brand understands their local needs when the service begins and if they later see your locally targeted content after the services as well.
More locally focused content is not just good for SEO visibility. It also promotes a customer bond, which results in loyalty and positive reviews. Sometimes repeat positive reviews for satisfied returning customers.
Increase Focused Online Traffic at Lower Advertising Costs
Local SEO for small businesses allows you to trim your advertising spend to the most focused and effective targeting.
Why blast the internet with broad-channel marketing when you can focus only on appealing to people who can become your customers?
Locals are also more likely to click and follow through as online traffic because they know they may complete an order – now or later.
Inspiring Referrals and Word-of-Mouth Marketing
Locals are also more likely to recommend your business to others, creating an organic increase in both website traffic and foot traffic for your local business without additional marketing spending.
Remember, when people have a great time at a shop, restaurant, or other businesses, they share those experiences with their friends.
Word of Mouth marketing is a win for everyone involved.
Companies get beneficial, free publicity and exposure for their products or services. Customers receive positive validation from peers in their social networks, and their friends learn about exceptional stores and services from trusted business providers.
Understanding Google's Local Search Algorithm
Having established the benefits and importance of Local SEO for small businesses, you need to figure out how to improve your local ranking on Google.
Google states that local search results are based primarily on three things.
Relevance, Distance, and Prominence.
Local results are based primarily on relevance, distance, and prominence. A combination of these factors helps us find the best match for your search. For example, our algorithms might decide that a business that's farther away from your location is more likely to have what you're looking for than a business that's closer, and therefore rank it higher in local results.
While many elements of these three factors are beyond your control, let's briefly explore each so you can devise a proactive local SEO strategy accordingly.
Relevance
According to Google, relevance refers to how well a Google Business Profile (GBP) matches a searcher's query.
So while Google can and does pull information from all over the web, its primary source for relevance signals is a business's Google Business Profile.
This means that potentially, a business further away can outrank a business close by because its information is a better fit.
Proactive Strategy
It behooves you as a business owner to verify and optimize your GBP with as much information as possible.
This means filling out every element of your GBP and including all of the relevant keyword phrases you optimized your website for included in every aspect of your GBP.
Everything from your business description and GBP site content to products, services, Q&As, and posts.
Don't forget to include location modifiers (service areas, neighborhoods, cities, counties, etc.) in your content to help you rank for searches of your goods and services by those searching for them who are far away.
Proximity/Distance
This signal determines how close the search user is to a local business that matches their search query. This is calculated based on what Google knows about the searcher's location data.
There is nothing you can do to control how close or far away someone searching for something you provide is.
However, as we said before, the Relevance signal can outweigh the proximity signal if Google feels you're a better match. So make sure your relevance signals are second to none.
Prominence
Prominence is a measure of a business' fame and recognition.
Some companies are well-known in the physical world, and search engines aim to reflect this in their local search rankings.
For instance, famous museums, renowned hotels, and well-established retail brands will likely have high prominence signals in local search results.
To determine its prominence, Google uses a range of information about a business from the web, such as links, articles, and directories.
The number of Google reviews and the overall rating of these reviews also play a role in local search ranking. Hence, having more positive reviews and ratings can boost your business's local ranking.
Additionally, your position in web results is essential, highlighting the significance of following search engine optimization (SEO) best practices.
Proactive Strategies
Concentrate on increasing mentions of your business within your local community and beyond. This includes articles, links, and directories.
We discuss practical ways to increase local links in this article on local link building here.
Additionally, be proactive in generating as many positive reviews for your business as possible.
It's also essential to respond to all of your reviews. The good, the bad, and the ugly.
Since your organic ranking is a factor, focus on improving the SEO quality of your website to help improve your ranking in the local three-pack.
This includes technical, on-page, and off-site SEO considerations.
We've put together a Website Local-SEO Checklist to help you address the critical aspects of this prominence signal.
Local SEO Services For Small Businesses
Local SEO for small businesses is a potent and crucial component of your digital marketing.
If you want to increase your visibility to customers in local cities and neighborhoods and don't have the bandwidth to do it yourself, LocalBizGuru is your go-to team.
We know how to increase your local visibility to help you connect with your local customers in a way that gets results from both search engines and communities.
Contact us to consult on your ideal local SEO strategy and discuss which local SEO services are right for you.