What Makes a Trustworthy Website: Top 10 Website Trust Factors to Consider
A Blog Dedicated to Inform & Educate The Local Business Owner
In today's digital age, where online interactions have become an integral part of our lives, the trustworthiness of a website cannot be overstated.
Whether you're shopping, seeking information, or simply browsing, you want to be certain that the websites you visit are safe, reliable, and authentic.
With the proliferation of online scams, misinformation, and cyber threats, it's crucial to be able to distinguish between a trustworthy website and one that might put your privacy and security at risk.
In this article, we'll delve into the top website trust factors you should consider before engaging with a website or creating a trustworthy website of your own.
Top 10 Elements of a Trustworthy Website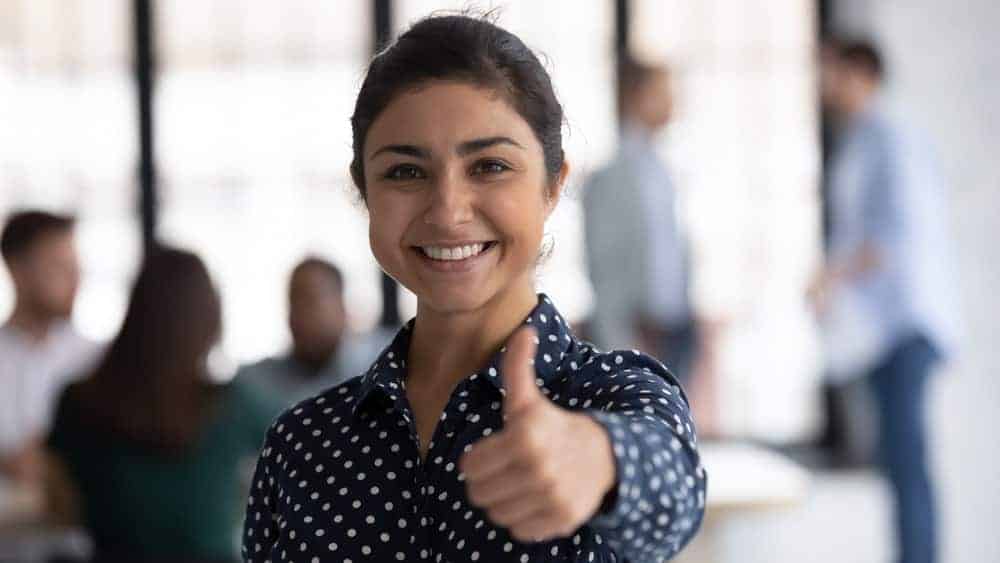 1. Secure and Up-to-Date SSL Certificate:
A Secure Sockets Layer (SSL) certificate is one of the foundational elements of a trustworthy website.
An SSL certificate encrypts the data exchanged between the user's browser and the website's server, ensuring that sensitive information like passwords and credit card details remains confidential.
A website with an SSL certificate can be easily identified by the "https://" prefix in the URL and a padlock symbol in the address bar. Without this encryption, data is vulnerable to interception by malicious actors.
2. Professional Design and User Experience (UX):
First impressions matter, especially in the virtual world.
A professionally designed website not only looks appealing but also instills confidence in visitors.
That's where UX comes into play.
A clean and intuitive user interface, easy navigation, and mobile responsiveness contribute to a positive user experience.
A trustworthy website invests in its design and user interface to enhance user engagement and ensure seamless interactions.
3. Accurate, Helpful and Credible Content:
Quality content is a hallmark of a trustworthy website.
In a shocking 2016 study, Stanford researchers found that despite the fact that young people are fluent in social media many assumed they would be equally savvy about what they find there.
However their conclusion was just the opposite. Their finding were described as "dismaying," "bleak" and "[a] threat to democracy."
There are many websites masquerading as trustworthy, and many people cant tell the difference.
To combat the scourge of misinformation and 'fake news' Google updated their search quality guidelines to require sites demonstrate Experience, Expertise, Authoritativeness, and Trust (E-E-A-T) throughout their content and site.
Reliable websites provide accurate and well-researched information that is supported by credible sources.
Misinformation spreads rapidly on the internet, and trustworthy websites take the time to fact-check their content and cite reputable sources to back up their claims.
When evaluating the credibility of a website's content, one proven tactic is look for outbound links to authoritative references.
4. Regularly Updated Content:
Websites that consistently update their content demonstrate that they are actively invested in their field and are dedicated to providing accurate and current information.
Outdated content, on the other hand, can erode trust by making the website appear neglected or unreliable.
This is why creating and publishing evergreen content – and updating it regularly – is very important to establish your site as a trustworthy website.
Make sure that you include publication dates on your articles and resources as well.
5. Transparent About Page and Contact Information:
According to a Salsify survey, 46% say trusting a brand is the No. 1 reason that consumers may be willing to pay more, up from 30 percent in 2021.
A trustworthy website is open about its identity and purpose.
An "About Us" page that provides information about the website's authors, mission, and values builds credibility.
Additionally, legitimate websites provide easily accessible contact information, including a physical address (where applicable) and multiple modes of communication.
A lack of transparency in these aspects might indicate a less trustworthy website.
6. Privacy Policy and Data Protection: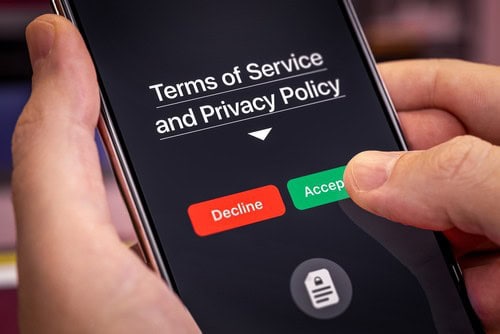 Respecting user privacy is a crucial trust factor.
If your websites have as little as a contact form, you need to have a privacy policy in place and keep it up to date as new disclosures become required by law.
Trustworthy websites have a clear and comprehensive privacy policy that outlines how user data is collected, used, and protected.
They should be accessible from a high level menu such as in the footer of the website.
They also provide users with the option to consent to data collection and offer choices regarding cookies and tracking.
Websites that prioritize data protection and adhere to privacy regulations demonstrate their commitment to user trust.
7. Verified Trust Badges and Certifications:
Displaying trust or credibility badges and certifications from reputable organizations can significantly enhance a website's credibility.
These badges might include security seals, awards, and certifications from well-known entities like McAfee, BBB (Better Business Bureau), or industry-specific associations.
However, be cautious of fake badges; clicking on them should lead to verifiable information from the issuing organization.
8. User Reviews and Testimonials:
User-generated content, such as reviews and testimonials, can provide valuable insights into a website's credibility.
Genuine feedback from real users helps potential visitors gauge the quality of products or services offered.
Look for websites that feature a mix of positive and negative reviews, as overly positive reviews without any critical feedback might be a red flag.
9. Social Media Presence and Engagement:
A strong social media presence can indicate that a website is actively engaged with its audience and interested in building a community.
Verified social media accounts and regular updates show that the website is legitimate and transparent in its interactions.
Social media platforms also allow users to express concerns or ask questions, providing an additional layer of communication and accountability.
10. Backlinks from High-Authority Sources:
People make judgements about others based on who they're associated with. Search engines like Google do the same. A business' connections online are visible from their backlink profile.
Having a strong domain authority and backlink profile can be a sign of a trustworthy website.
Backlinks from well-established and authoritative websites in the same niche indicate that the website is recognized as a valuable resource within its industry.
You can use tools like Moz or Ahrefs to analyze a website's backlink profile and assess the quality of its inbound links.
In Conclusion
The trustworthiness of a website is paramount in today's digital landscape.
From security measures like SSL certificates to accurate content, transparent contact information, and a strong online presence, there are multiple factors that contribute to a website's credibility.
By evaluating these trust factors, users can make informed decisions about the websites they interact with, safeguarding their privacy and security in the process.
Remember that online safety is a shared responsibility. While these trust factors can guide you in identifying trustworthy websites, it's important to stay informed about online threats and scams.
Regularly updating your knowledge about cybersecurity best practices will empower you to navigate the digital world with confidence.
If you are a small to medium sized local business dependent on local clientele, the experts at LocalBizGuru can help you build and create an effective and trustworthy website for your business.
Contact us today!